How our Breton recruitment firm works
Head hunting has changed radically over the last 20 years. New contact technologies have appeared, especially via social networks. However, for all that the "traditional" techniques have not disappeared.
To identify and contact the best talent with complete discretion and confidentiality, we use a method which we have perfected combining our lengthy experience and the new tools which we possess.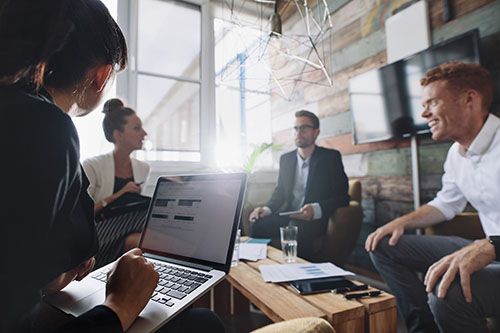 Made-to-measure searches for each recruitment

Each search is entirely made-to-measure and takes place outside the « visible » circuits of the job market. Thus, our service is different from classic recruitment firms. We use a direct approach of professionals who are generally already working in a high-level job.
We work in trust and collaboration with each client company in Brittany, France or abroad, and we base our searches on ultra specific needs rather than just simple job offers.
A recruitment method which leaves nothing to chance
Our method also includes a company audit before any recruitment, to understand the history and culture of the company we are accompanying.
Once the candidates have been identified and contacted, we carry out videoconference and face-to-face interviews. Our aim is thus to precisely analyze their skills and talents and to test them out, without forgetting their behavior, ambitions and of course, work ethic.
Each interview gives rise to a true skills audit and psychometric tests. Companies are only provided with these elements at the end of the recruitment process as first we wish them to form their own ideas of the candidate. For the companies as for us, the most important element is the human aspect!
Once the candidate has been chosen by the company, we accompany them so as to promote their integration into the work force.
Contact us for more information